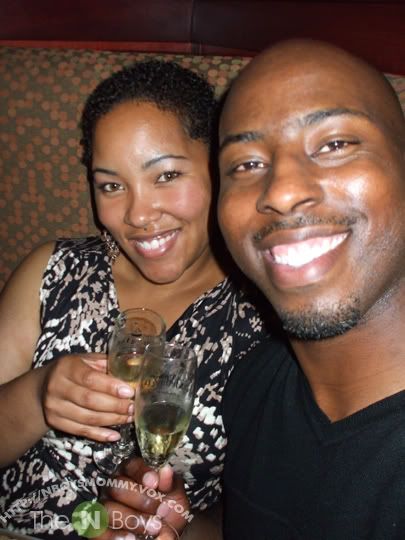 Rod and I celebrated 5 years of Wedded Bliss on Saturday! (The "Wood" Anniversary)
We spent the day with family having fun at the CoCo Key Water Resort! Mema (Rod's Mom), or as Nathan says "Maw-Maw" and our newphew "J" are in town for the week! We have all been enjoying thier company so much!  Especially the N boys. Nathan finally has someone "his size" (actually quite bigger) to wrestle with! He just tackles and jumps on his big cousin and think it's the best thing ever, giggling uncontrollably. They've been shooting a lot of basketball too! And for those of you who know of big cuz Jerell...you know he's a b'ball STAR! 
Saturday evening, we got dolled up for dinner and a night out.  Grandma, Aunty and Cousin were left to tend to the boys, while Rod and I enjoyed a fabulous dinner at The Melting Pot fondue restaurant. We had four courses of pure satisfaction! I cannot rave enough about this place. We had a private table closed off by curtains (bouquet of red roses waiting for me - awe!) with the fondue cooking station built in. We enjoyed cheese & wine fondue, cooked our own vegetables, fillets, shrimp, lobster and tenderloins in a burgundy wine based broth and the absolute best part was the flaming turtle chocolate pecan fondue at the end which had cheesecakes, fruit, brownies,etc. for dipping. That, along with an emptied bottle of sparkling cava, great reflection and dinner convo, all made for a great meal and good time. We headed back to CoCo Keys for the night and did something we rarely do - SLEEP! Hahahaha... A whole night of it too! Uninterrupted, no little feet poking your sides, no bottles at 3am...good old fashioned sleep! For me, that was a GREAT gift in itself!
We returned home Sunday to exhausted caretakers that recouperated with long naps and children who'd been very well taken care of! Doesn't get any better than that! By the way, where did 7 years go that fast?
CoCo Keys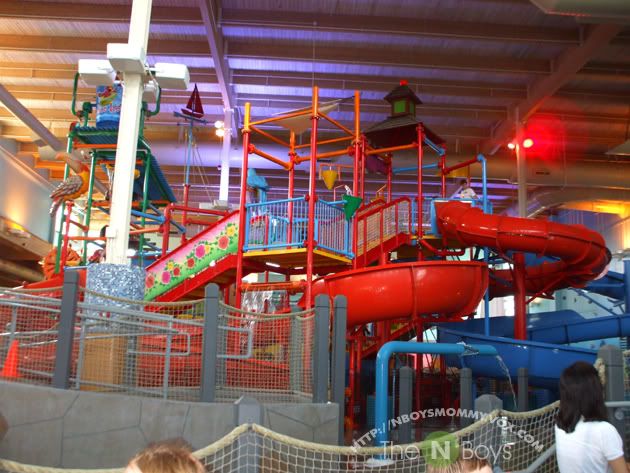 Mema & J

Aunty Drea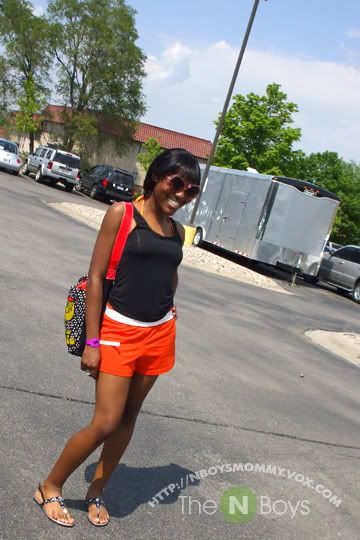 Us with the boys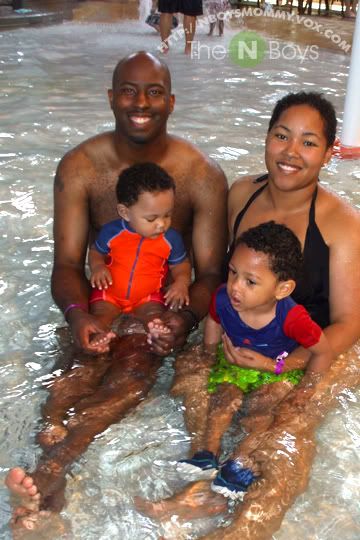 Nick sun bathing

Nathan sun bathing