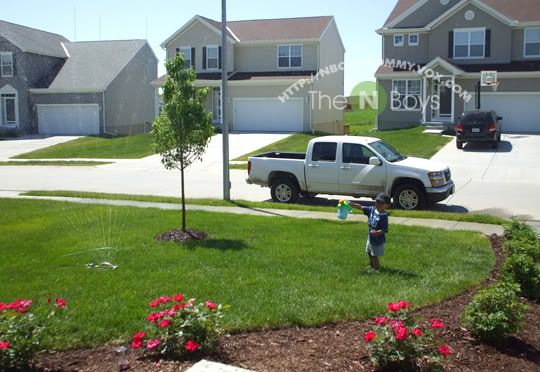 (ABOVE: Nathan catching water from the sprinkler in his watering can!)
Sadly, today was departure day and we were forced to say our goodbyes to Mema & Big Cousin Jerell! Rod took them to the airport which left one wailing Nathan at the front door. He is surely going to miss his Maw Maw and the big boy play with Jerell.  He brought on the water werks for about 15 minutes after they drove off. After many failed attempts to cheer him up, Daddy returned and all was made well with a little time outside and what else? Water!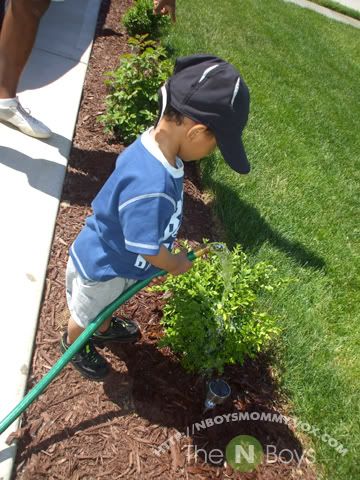 Watering the plants - NO HELP WANTED!
Nick supervising from the shaded garage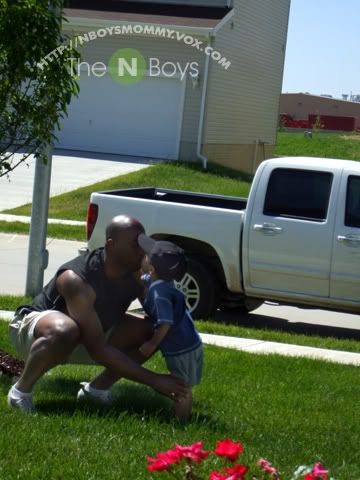 Thanks for letting me play outside Dad! BIG KISS!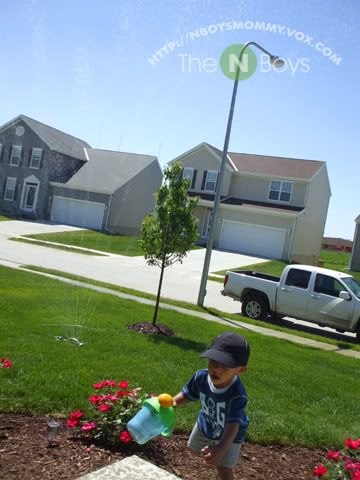 High tailing outta there...The water is coming!
Our knockout roses have bloomed! "How pretty!" says Nathan
Cracking up at the sprinkler!