We had a great time on vacation at Disney! This was our first family trip with the boys and Drea. We spent 6 days there and stayed on site at Disney's Saratoga Springs Resort & Spa, which was lovely! We have lots of photos to share, so I'll post 10-20 favorites for each day along with a short summary of what we did. This way the blog isn't bombarded with 200 photos and massive paragraphs. I'll upload the full set of photos to snapfish and send the link if you'd like to see the rest.
Disney Day 1 - We flew out early Sunday morning equipped with our ultra compact travel strollers, fridge pack,  toys and snacks for the boys. Here is Nathan with his toy airplane when we boarded: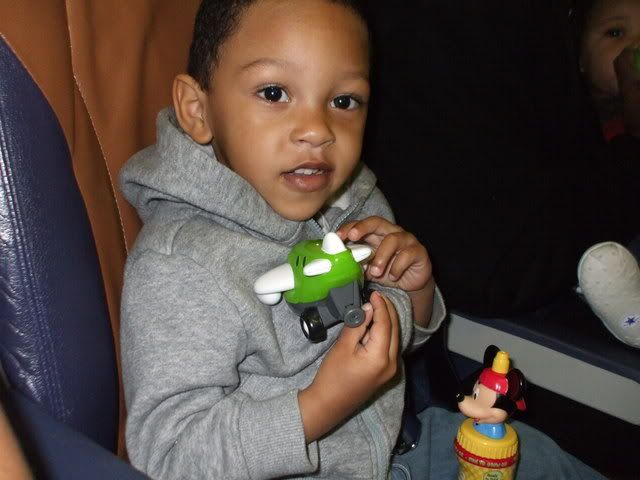 They ended up sleeping the majority of the flight which was about an hour and fourty-five minutes long. The Florida weather greeted us with sunshine and a light breeze. We used Disney's magical express service, so it was nice not having to haul all of the luggage around with us.  We took the coach bus over and arrived at Saratoga Springs to check in. The resort, grounds and room were lovely. Nathan stopped to take it all in. He was sure to start his vacation off on the right foot. Relaxing on the patio, enjoying the view.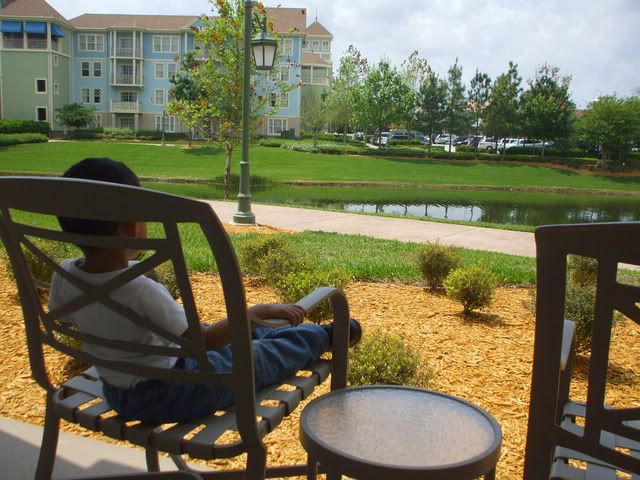 We all changed into our warm weather clothing and headed out. Drea, Nathan and I went over to Shades of Green to pick up our park tickets. The line took FOREVER! After that, we linked back up with Rod and Nick and headed to our first park: Hollywood Studios.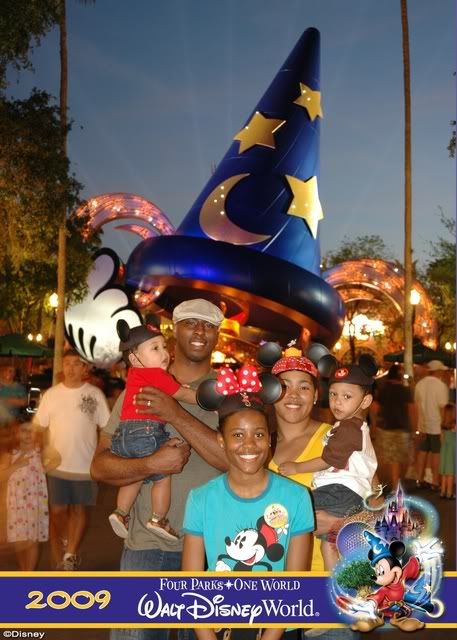 The kids received thier "1st Visit" keepsake buttons from Guest Services and each got thier very first mouse ears! We ate dinner in a cool car right in front of the big movie screen at the Sci-Fi DineIn Theater. Here are a few Day 1 photos: