...just making the best of this hot and humid weather! 
Soaking up some sun and each other, enjoying the evening! 
Splashin' and  Laughin'
Our Daring Diver
Room for THREE! Nick, Nathan & Daddy!
All that pool play works up an appetite, so we had a picnic for dinner!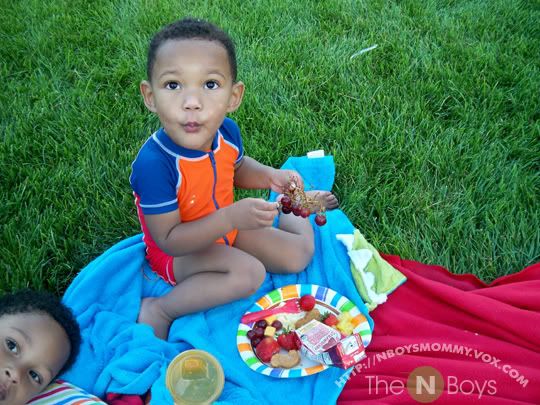 The little guys even helped clean up by emptying the pool and bringing the picnic things inside!
Once we got inside to get ready for bed, Nathan said: "Mom, I had a GREAT day!"  (Nick echoed)
...I couldn't ask for more than that!  What a great way to end the evening!  This is the best part about summer; Having the extra daylight and nice weather to enjoy the evenings after being apart at work and daycare all day. Quality Times!