Father's Day 2010 rolled around and we wanted to show Daddy how much we love and appreciate him!
We made him a special breakfast and present him with the cool candy Father's Day art the boys made at daycare...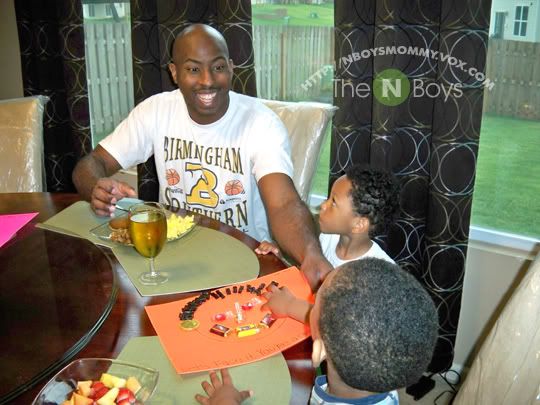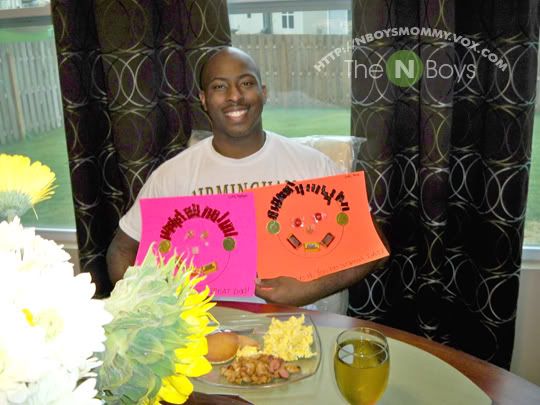 Then we gave Dad a break... some much deserved time to himself to catch up on his grad school work and just be. We had a nice lunch and some family quality time midday and ended our evening with a special catered dinner from California Pizza Kitchen.  The day was "just right"... and Daddy...you're "JUST RIGHT" too!